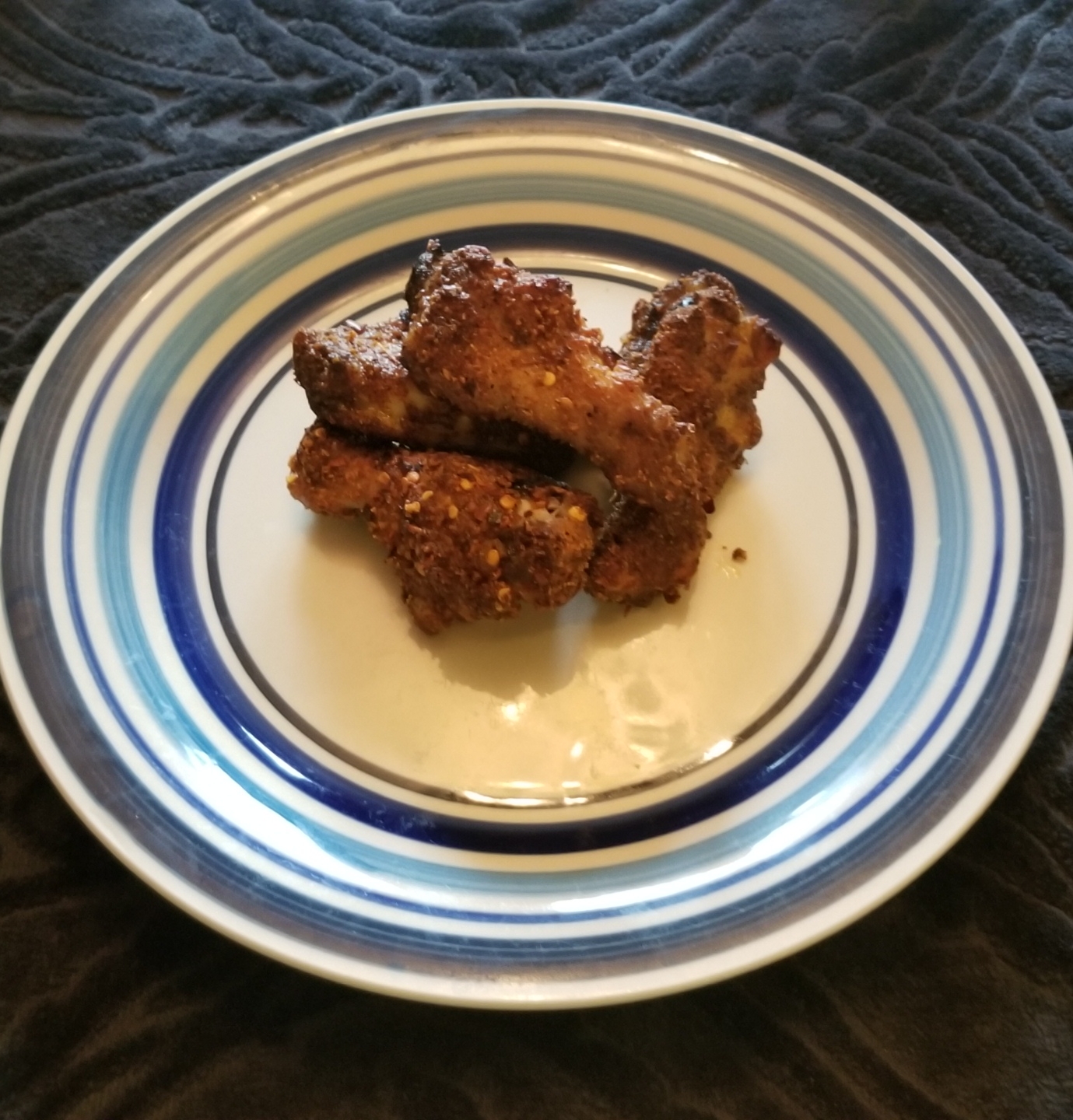 Tired of hot wings drenched in sugary sauces? This recipe calls for a dry-rub. These hot wings have a seasoned blend of dry ground chili peppers, mesquite bean flour, and spices that can be adjusted to your taste and tolerances.
Prep time: 5 minutes
Cooking time: 40 minutes
Ingredients:
1.5 lbs chicken wings (about 16 flats and drummies)
1 - 2 tbsp EVOO
2 tbsp Mesquite bean flour*
2 tbsp grated Parmesan cheese
1 tsp paprika
3/4 tsp ground cinnamon
2 tsp ground cayenne pepper (adjust to your tolerances)
1 tsp crushed red pepper (again, adjust)
1 tsp garlic powder
1 tsp Himalayan pink sea salt
1 tsp black pepper
Instructions:
Preheat oven to 350º (F).
Dry wing pieces with paper towel and place in a large bowl. Rub with EVOO until each piece is evenly coated.
Combine all dry ingredients in another large bowl or a plastic zip-lock freezer bag and coat each piece (3 or 4 at a time). Repeat until all wings are coated with the dry rub mixture.
Place seasoned wings on a rack over a shallow baking pan with sides.
Bake at 350º for 20 minutes, flip each wing and then bake for another 20 minutes.
Remove from rack and serve.
Notes and nutritional facts:
Makes 4 servings.
444 calories per serving
Fat: 32g
Sodium: 857mg
Total carbs: 3.4g
fiber: 1.4g
net carbs: 2g
Protine: 34g
*Mesquite bean flour may be substituted with an equal amount of ground pork rinds to limit carbohydrates.